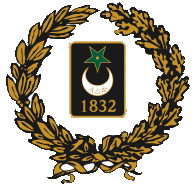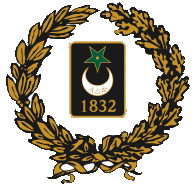 Alabama Chapter at The University of Alabama
To Better the Man Morally, Socially, and Intellectually
Welcome to the Alabama Chapter of Alpha Delta Phi at the University of Alabama.
Alpha Delta Phi was established in 1832 as a social and literary society to promote the all-around betterment of collegiate men morally, socially, and intellectually. Founded upon these principles, Alpha Delta Phi seeks to foster a true brotherhood among all members and create bonds that will last not only during our college years but for a lifetime.

A Letter from our Chapter President
Since our chapter's reestablishment in 2013, the brotherhood of Alpha Delta Phi has strived
to better each undergraduate member in three ways: morally, socially, and intellectually. The University of Alabama has one of the largest Greek communities in the nation, with our chapter growing our reputation on campus each and everyday. As the second Greek letter organization founded at The University of Alabama, we pride ourselves on our rich history and traditions despite a prolonged absence for nearly 154 years.

Our chapter strives for excellence. Since our recolonization in 2013, our brothers have known that we have to come together and work diligently to help spread our name and to grow as an organization. I am proud to say our brotherhood has and continues to live up to that standard. We have received accolades for our GPA, and for our philanthropy work with Stop Soldier Suicide and Beat Auburn Beat Hunger.

While philanthropy is significant to our organization, our brothers also are able to uphold and enjoy the social aspects of our fraternity. Each semester we have a multitude of social events including date parties, socials, brotherhood events, and inter-organizational swaps.
Our organization benefits by the great diversity in our brotherhood. While we may come from different backgrounds, we all share our common bond of brotherhood and our goal of success in the Greek community. We seek new members who are driven to excellence and pursue personal growth morally, socially, and intellectually.
Xaipe and Roll Tide,
Gregory Butler Coyle
Chapter President
Greg Coyle
President, 2022-2023